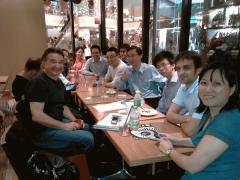 This is a business networking group for entrepreneurs in Klang Valley, and surrounding areas. Our networking events are opened to public. This group is open to all entrepreneurs and professionals from Klang Valley.

The goal of our group is to foster a long-lasting diverse professional network that engages people of culturally diverse backgrounds from a variety of industries. Our group strives to cultivate and grow business through developing relationships, referrals and face to face contact.
Want to find more groups and events like this?